For more than Five Decades Merit Kitchens has been designing custom kitchen and bathroom cabinetry solutions for Calgary homeowners.
A made-to-order cabinet allows homeowners to make the most of their kitchen or bathroom space. When you work with a Merit Kitchens cabinetry designer you will have the opportunity to identify areas for increased storage and functionality, while remaining true to your inspiration and lifestyle.
Shopping for kitchen or bathroom cabinetry can be overwhelming; when you visit our Calgary Design Centre you will learn about the potential of your space and how we can help turn your remodel dreams into reality.
We know budget options from big box stores can seem attractive, but cabinetry is all about the details. And we want to help you make the right decision for your space. We know there are 5 key advantages of working with Merit Kitchens on your next bathroom or kitchen remodel project – so skip the trip to the big box option and book your appointment with our team early in your process.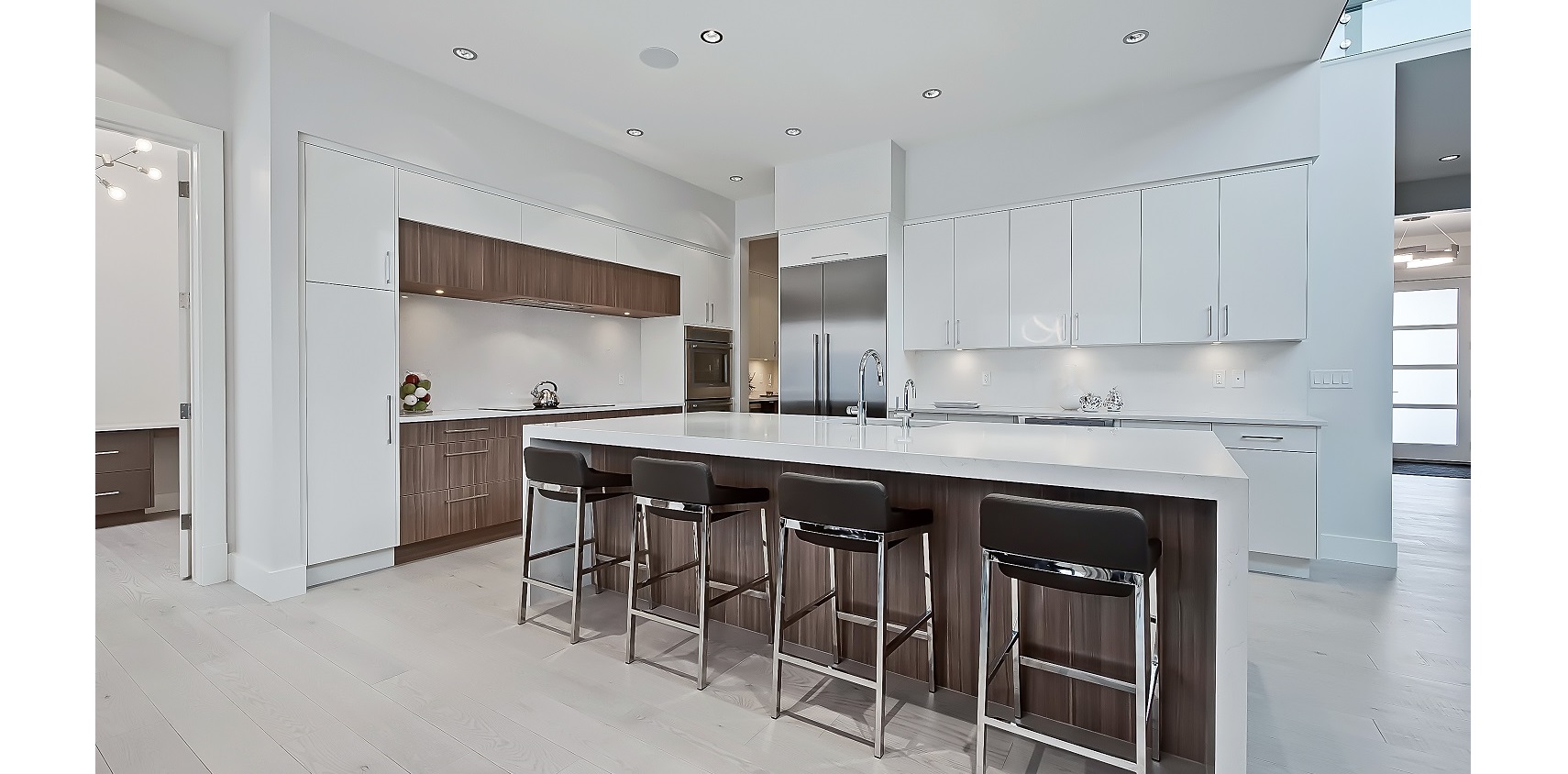 Cabinetry Experts
Unlike a major retailer or big box store, Merit Kitchens specializes only in cabinetry. While we are happy to support our customers by connecting them with the best countertop, tile, and appliance experts in Calgary, we focus sole on cabinets and how they will compliment your space.
There will be no distractions when you work with us – our eye is on your cabinetry and you can trust our team to stay focused on our area of expertise providing you with the most value for your investment.
Generations of Cabinetry Experience
We are not just another pop-up – we are dedicated craftsmen – its in our DNA.
Merit Kitchens was founded in 1971 in Vancouver, Canada. In 2000, the Siekmann family took on the operations. Frank Siekmann is a third-generation cabinetry expert, following in the footsteps of his grandfather and father.
With decades of experience in the cabinetry industry, Merit Kitchens continues to embrace modern styles, trends, and cabinet manufacturing innovations.
Limited Lifetime Warranty
At Merit Kitchens we take great pride in using the highest quality raw products possible to construct world-class cabinets with longevity.
As part of this commitment, we are please to offer our customers a limited lifetime warranty. This warranty allows homeowners to sleep easy knowing that their investment is protected by a company that stands behind their product.
We know that this warranty is one of our differentiators and something that your local big box option most likely does not have the ability to offer you during your remodel process.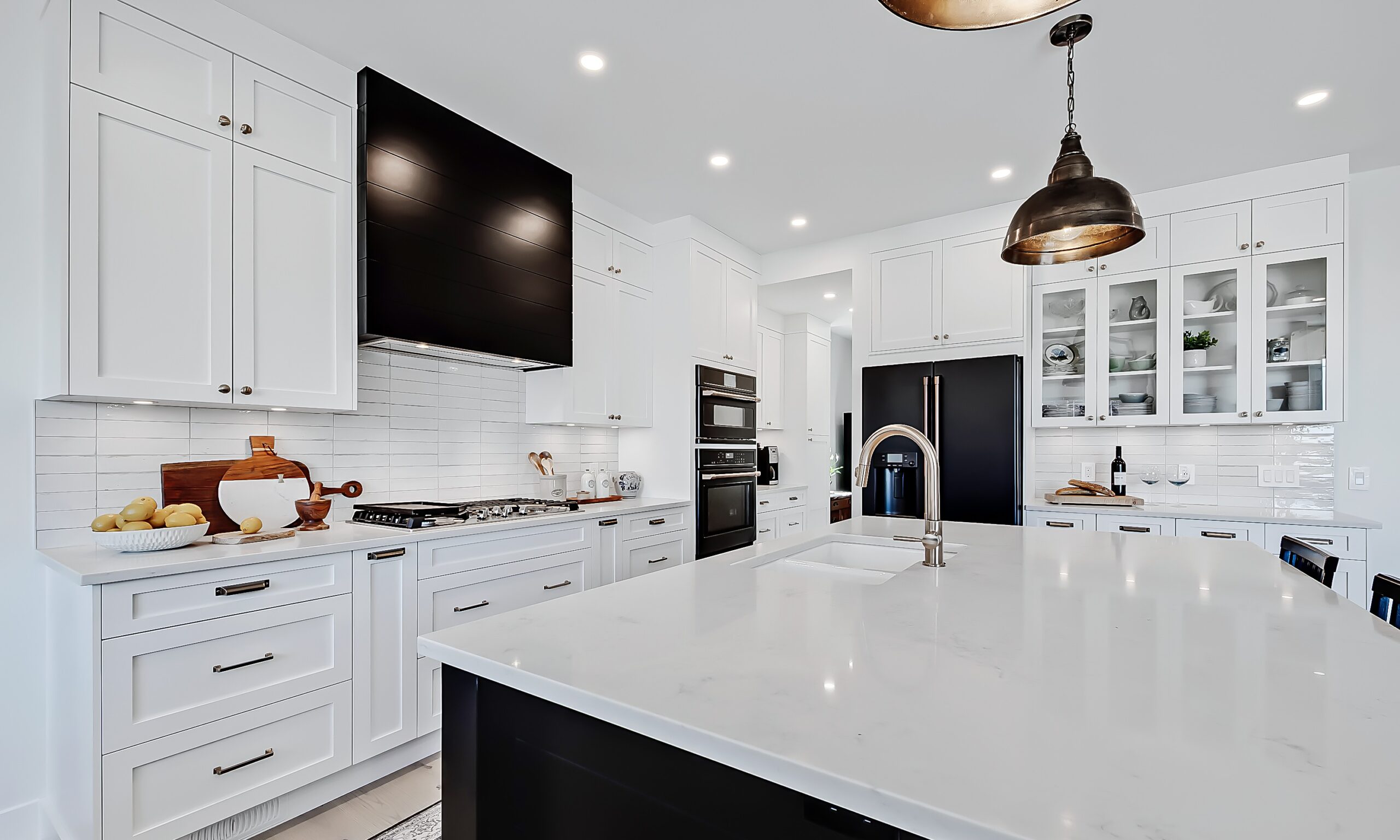 Cabinets That are Unique to You
If you visit a big box store to choose your next cabinets, you will be purchasing the exact same cabinet as countless other customers who did the same thing. We know your kitchen Pinterest board is uniquely you – your remodel vision will not be fully realized using this option.
Big box store cabinets might seem like a good low-budget solution, but the reality is that these cookie-cutter cabinets likely will not optimize your space, nor will they be unique to your style or preferences. When you work with Merit Kitchens to design your custom cabinets, you will have the opportunity to increase the functionality of your space, and you can be confident that your cabinets will reflect your individual inspiration and lifestyle.
Cabinet Installation
Finishing carpentry is one of the most detail oriented and specialized trades around. Merit Kitchens has joined forces with the best installers in Calgary.
We are confident that our installation partners will complete your project efficiently and professionally. After your design consultation we will provide you with a list of installers for you to call upon or organize it all for you.
To learn more about how Merit Kitchens can help you create a truly unique kitchen or bathroom that reflects your lifestyle, contact out Calgary showroom.