Designing Your Kitchen Cabinetry
Designing a kitchen or bathroom remodel is an exciting opportunity to reinvent your existing space. Whether you are optimizing your limited bathroom storage, updating your faded kitchen cabinetry, or looking to add value to your home, Merit Kitchens will help you achieve your dream remodel.
The experienced team of kitchen and bathroom designers at our Calgary Design Centre are eager to help you navigate the cabinet design process. How involved the designer will be is entirely up you, but we recommend an initial consultation with an expert to start your remodel off right.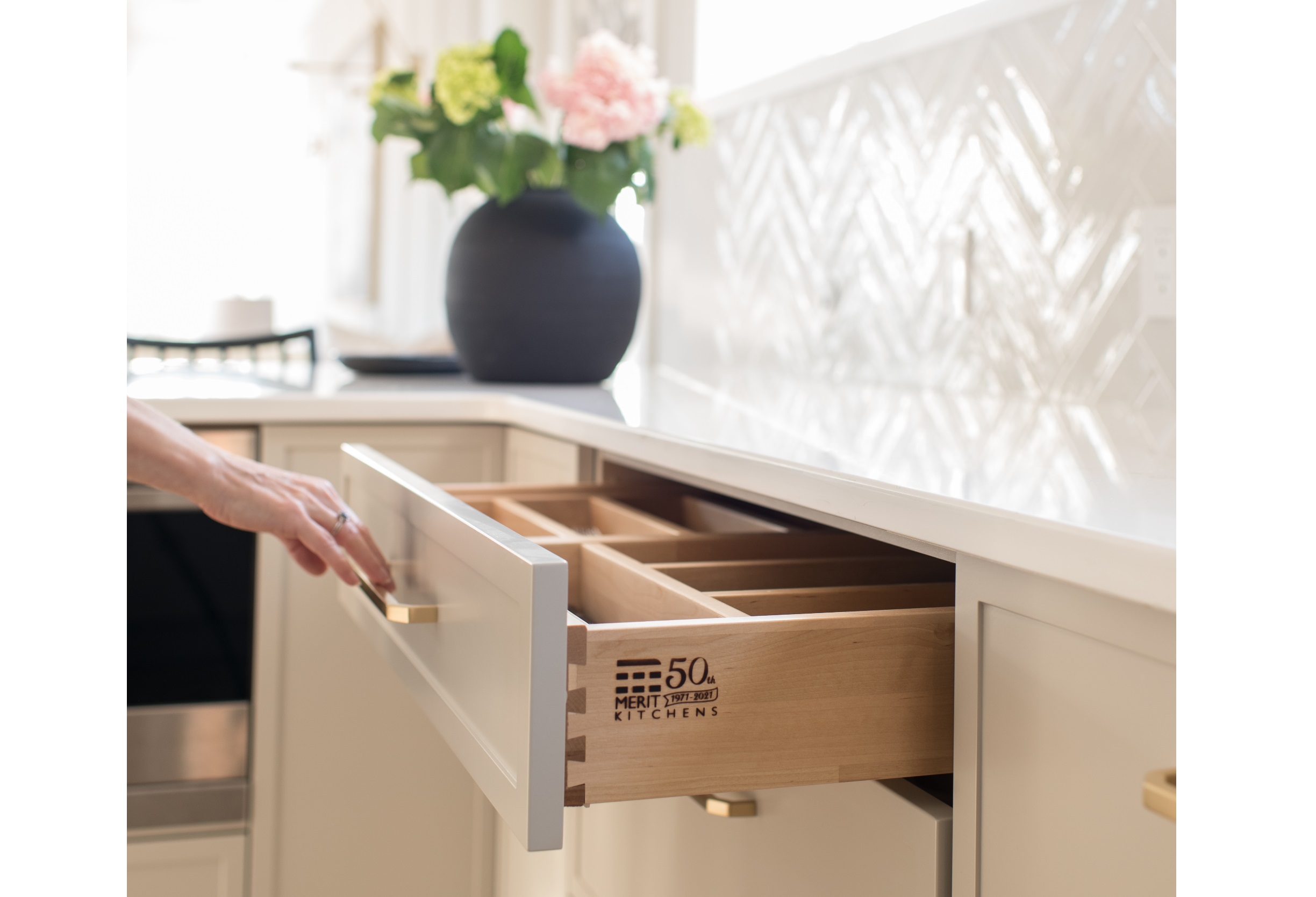 As you are starting your own kitchen cabinetry design process, keep these things in mind:
Popular Kitchen Cabinet Styles
Selecting the style of kitchen cabinetry for your newly remodeled kitchen is an exciting opportunity to put your creative stamp on your project. There are six popular kitchen cabinet styles to chose from:
Contemporary: The contemporary kitchen cabinet has no crown mouldings and are typically a neutral colour with a bold punctuation. This style of cabinet will typically have straight lines and clean angles, and smooth unadorned surfaces.
Traditional: With rounded design elements that challenge the straight or clean lines, the traditional kitchen cabinet style features more adornment such as crown moulding or carved elements. Typically, a traditional style cabinet will be a rich or warm colour with a plat panel or praised panel door style.
Transitional: A transitional style of kitchen cabinet is a blend of contemporary and traditional styles. Using rounded profiles to contrast with the straight lines and a varied colour pallet, the transitional cabinetry style straddles both the traditional and contemporary world.
Modern Country: Aged or natural elements set the modern country cabinetry apart. Natural materials such as stone and wood lend a sense of comfort, while earthy neutral tones or off whites highlight the warm and natural feeling. Door materials may include decorative or chalk finishes.
Luxe: The luxe style kitchen cabinet thrives on contrast through textures and colours. Often completed in a monochromatic approach, the lux cabinet is often described as glamorous, sparkly, or dramatic.
Global: The global kitchen cabinet style pulls inspiration from around the globe. Color palettes based on complementing collections of artworks and special pieces or selecting hues that convey a particular country's personality. Appropriate door styles and finishes range according to the chosen look.
Learn more about the exciting variety of kitchen cabinetry styles available through Merit Kitchens by visiting our online product catalogue.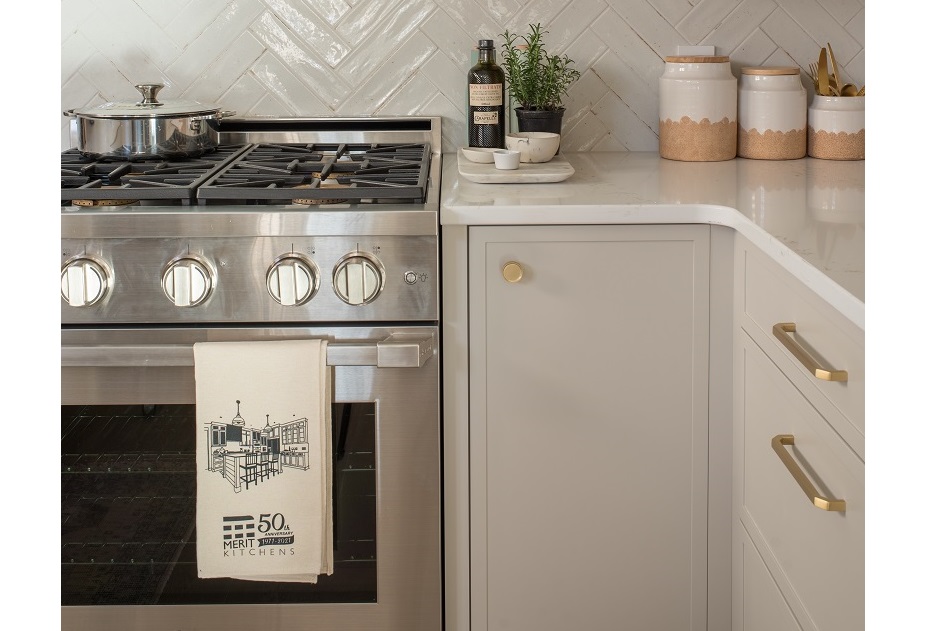 Kitchen Cabinet Inspiration
A kitchen should be one of the most functional spaces in a home, but it should also represent who you are and what inspires you.
When you begin designing your kitchen remodel, we recommend you spend time dreaming!
Browsing Pinterest, read magazines, and watch your favorite design shows. We were featured on Love It or List It Vancouver – we've featured the looks on our website to further inspire you as you begin to think about your own kitchen cabinetry design.
Before you make any decisions, work with one of our designers who can help you ensure that your newly remodeled kitchen is more than just a place to cook, but also a reflection of your lifestyle and passions.
It's time to book your appointment – we love working with you to design kitchen cabinetry that is uniquely you.