The importance of high-quality made-to-order cabinetry extends beyond the kitchen.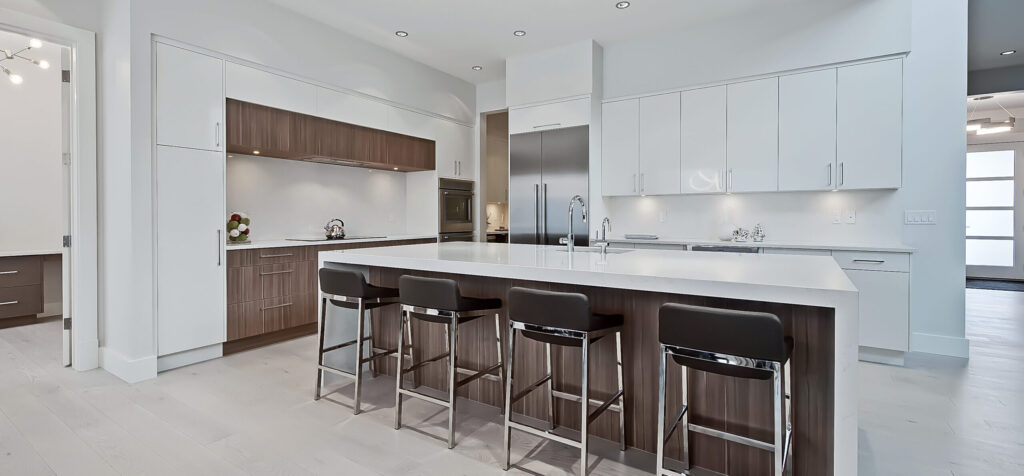 Merit Kitchens has over 50 years of industry experience and we have seen first hand the impact that well designed and thoughtful cabinetry can have on your bathroom. Whether you are optimizing a bathroom with limited space, or remodeling a spacious on-suite, our team at the Calgary Design Centre can help you make the most of your space through semi-custom cabinetry solutions.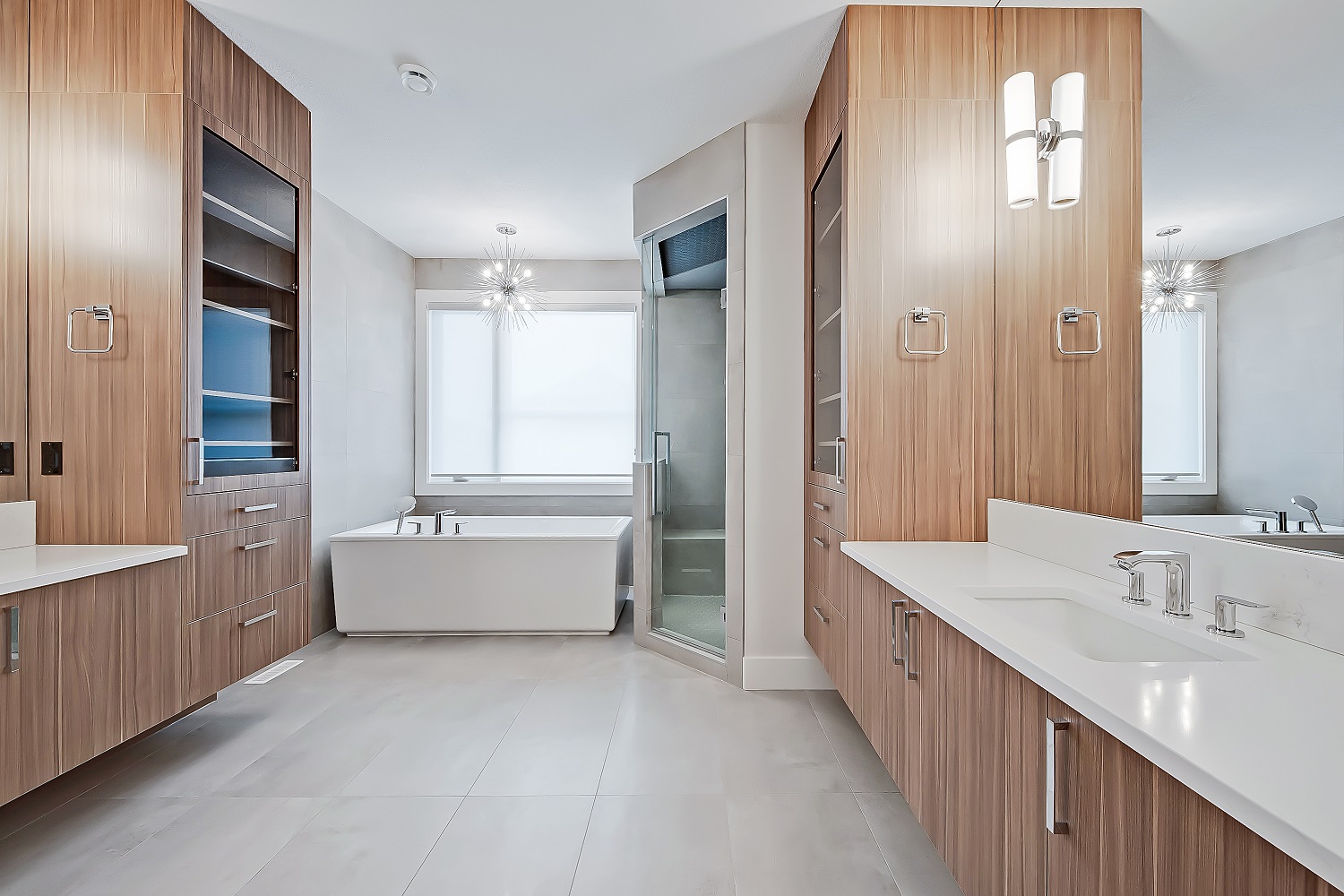 In the same way that designing kitchen cabinets is a representation of you who are, your bathroom also tells a story. We have all been a guest at a friend's house where visiting the bathroom felt all too intrusive, as their personal toiletries were sprawled across the vanity because their pedestal sink left them with no available storage. On the flipside, we know you've visited a home where the bathroom feels like a luxury experience.
The solution is thoughtful cabinetry design and installation, that will optimize every corner available in your bathroom.
The first step in designing your new bathroom cabinetry is to find your inspiration. This inspiration should be both functional and stylistic.  Spend some time scrolling through magazines and social sites like Pinterest and Instagram.
Once you have identified what you love and don't love, it is time to visit the Merit Kitchens Calgary Design Centre. Merit Kitchens specializes in beautiful standard and custom cabinetry that allows you to optimize your available space without paying for an entirely custom space. The Merit Kitchens team can support you through the process of cabinetry selection, materials, distinguishing the hardware you identify with, and choosing the doors that pair with your personal style.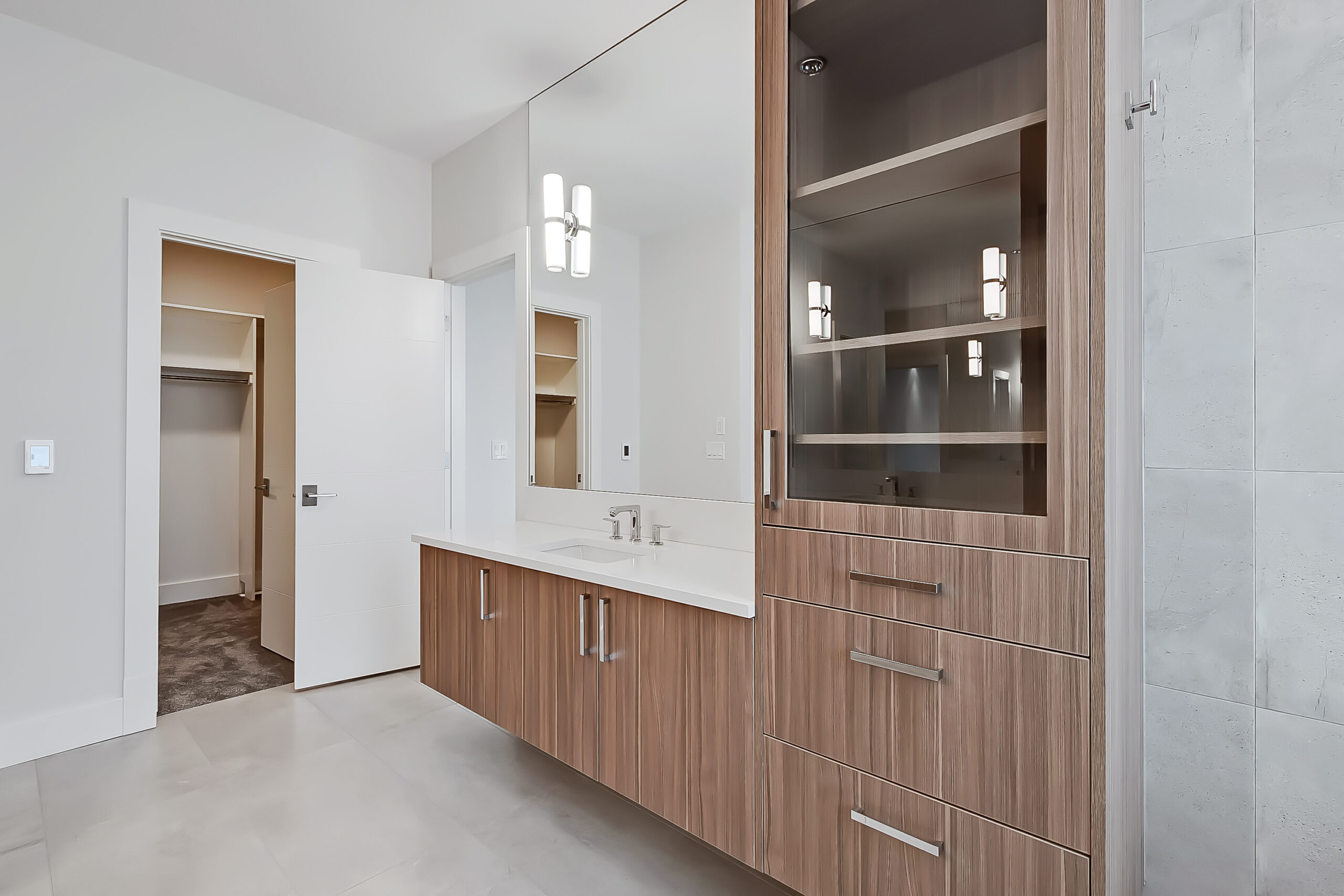 We encourage you to consult with our experienced team at the Calgary Design Centre to learn more about what is possible for your next bathroom remodel. We have helped hundreds of homeowners in Calgary and surrounding areas design and build their dream kitchen, bathrooms, laundry rooms and more.  Contact us to book a virtual in-home design consultation or book a private – socially distanced – showroom appointment.