If you really want the open or minimalist look, but don't have the time to keep things significantly scaled down and organized, consider the trending popularity of shelves in your new kitchen design.
The number of shelves in a new kitchen design will depend on the size of your kitchen and what you want to do with the shelves. One shelf is all it takes for a tidy & clean impression that subliminally exudes a minimalist feeling.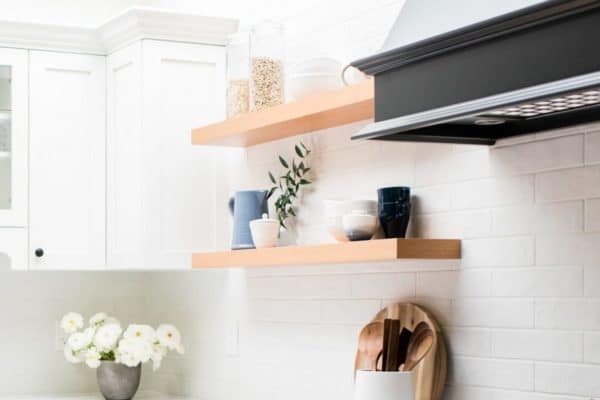 Whether built into a cabinet or floating, we love the addition of a shelf… or more.
To use for everyday kitchen use, you could trade a few cabinets out for open shelves. Since you will be utilizing the shelves as you would with closed-door-cabinets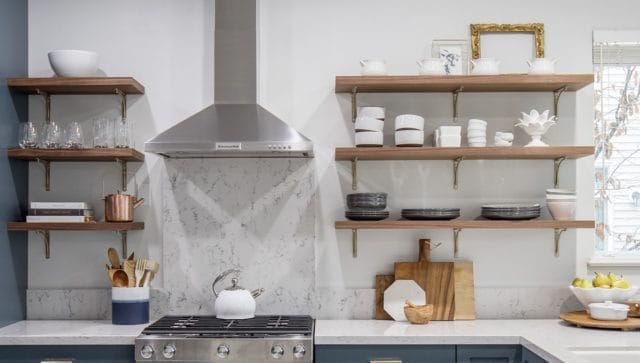 This addition of shelving allows the homeowner easy access to everyday dishware. With the addition of an empty photo frame, some fun was added to the top shelf, which rarely gets used whether in cabinet or shelves.
The narrower shelf is used to display cool decor items that are also everyday items, such as cookbooks and glassware. This look gives a sense of openness and organization, even though it's fairly easy to maintain on a daily basis. A full wall of open shelves can be recommended for larger kitchens.
But what about small kitchen spaces?!
For smaller kitchen designs or to showcase rarely used kitchen items, you may want to limit your open shelf addition to one or two. And you may want to build into a cabinet, rather than use the extra inches it takes to create the floating shelf look.
The slim open shelf in the middle allows for decor items, and everyday used items to be displayed at all times, providing an open, organized, clean & tidy kitchen look.
FYI: The use of organizational cabinet drawer inserts and placing the inside cabinet shelves strategically to fit varying sizes of dishes helped to maximize this kitchen space tremendously.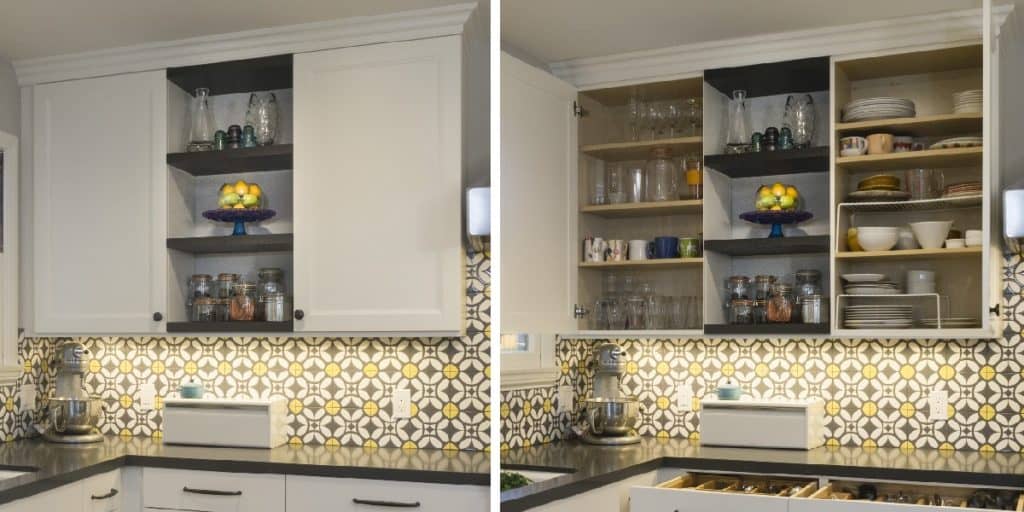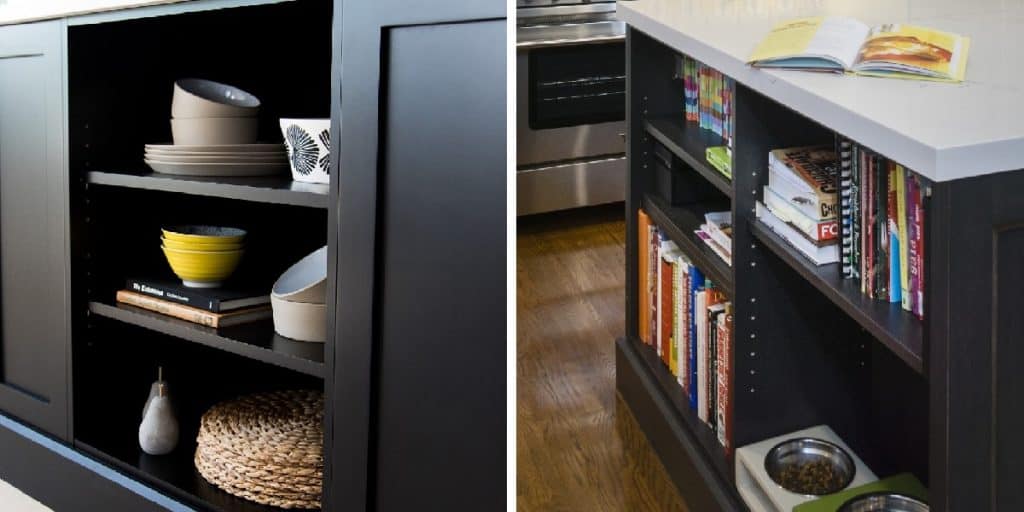 These designs made use of the open shelf trend by building them into the end of custom kitchen islands.
For more great kitchen design ideas contact one of our expert designers today.